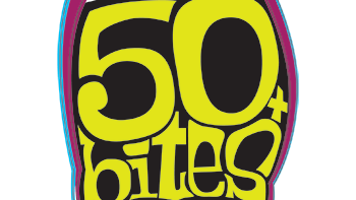 50 Bites is back for 2021 with a whole new range of tasty bites | Food and cooking
It had been two long years since we had the chance to embark on the culinary adventure of the 50 Bites. Two years of being locked inside, gazing longingly at the loins of years gone by, wondering what tasty bites we were missing and if 50 bites would ever come back?
Well now those days are behind us, as 50 Bites makes a triumphant return for 2021!
The event runs until November 24.
Here's how it works: You purchase a pass that entitles you to a bite to eat at each participating restaurant in Atlantic and Cape May counties over the next 50 days. Again, this year there will be over 50 Bites – 60 in total – and each will provide you with a delicious dining experience.
And in case you were wondering, the answer is YES! 50 bites will cost only $ 25 again! That's right, the days of paying $ 50 are over. It comes down to less than 50 cents a bite. You just can't beat this deal.
And everything you loved about the event is about to return: you can take the city by storm, grab a bite to eat at each of the restaurants, tick them off your cordon as you go. Do you want to hit 20 in a day? Dark. Use all 60 bites and want more? Buy another pass and start your adventure again!
So how do you get your own 50 Bites pass? It's easy – just go to go.atlanticcityweekly.com/50bites to order yours today. Do not miss!