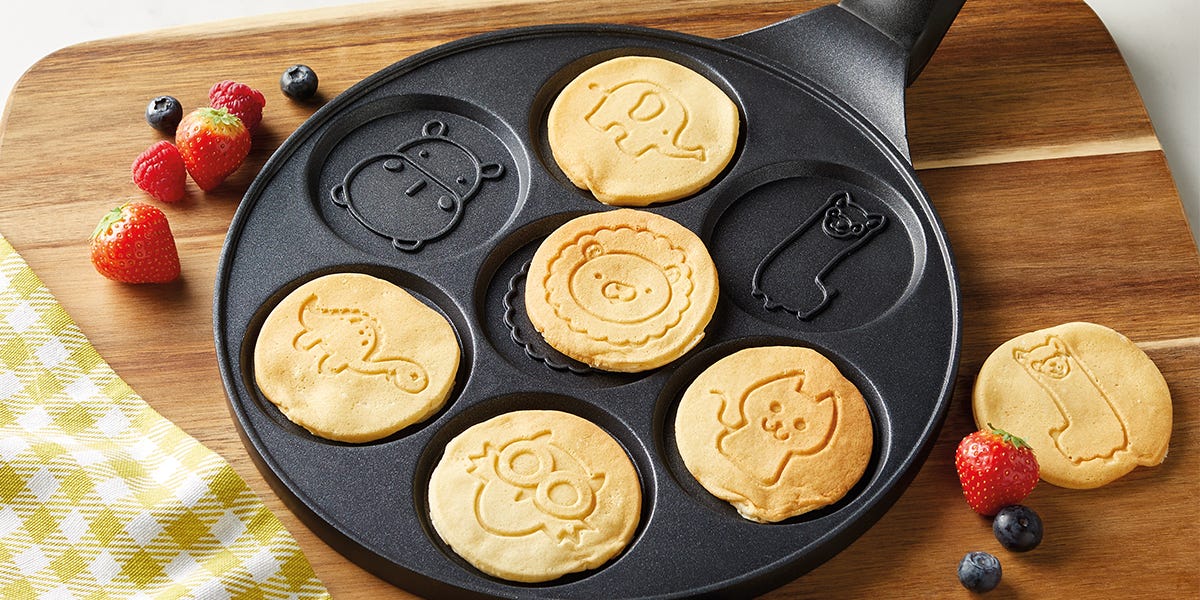 Aldi's Pancake Day range includes deals on crepe makers and waffle makers
Aldi has decked out its stores with a range that will delight young and old alike just in time for Pancake Day.
This year Shrove Tuesday falls on March 1, giving people across the UK an excuse to feast on pancakes.
And whether you're making tasty pancakes for yourself, family or friends, Aldi's new budget range has everything to make it a success.
If you want to impress your little ones your safest bet is to get the Smiley Pancake Pan from the budget retailer which costs under £8 and lets you create up to seven pancakes at a time, making this a perfect addition to any kitchen.
Aldi's famous crepe maker, available for £17.99, is also back this year. It has adjustable temperature control, a 30cm non-stick cooking plate and comes with a wooden spreader and spatula.
For shoppers who fancy trying something new this year, there's also a waffle maker for the same price – perfect for Pancake Day breakfast with a twist.
Customers will also be able to get their hands on Aldi's pancake day essentials for £2.99 each, including whisks, pancake turners, lemon pourers and more.
The range is available for pre-order online from 13and February and in stores from 20youh.
SEE ALL THE ALDI PANCAKE DAY RANGE
With warm weather approaching, the budget retailer brought back its Specialbuys garden range last week and there are plenty of great pieces available on its website, including the viral Hanging Egg chair, this corner sofa sophisticated and a Kamado barbecue.

This content is created and maintained by a third party, and uploaded to this page to help users provide their email addresses. You may be able to find more information about this and similar content on piano.io