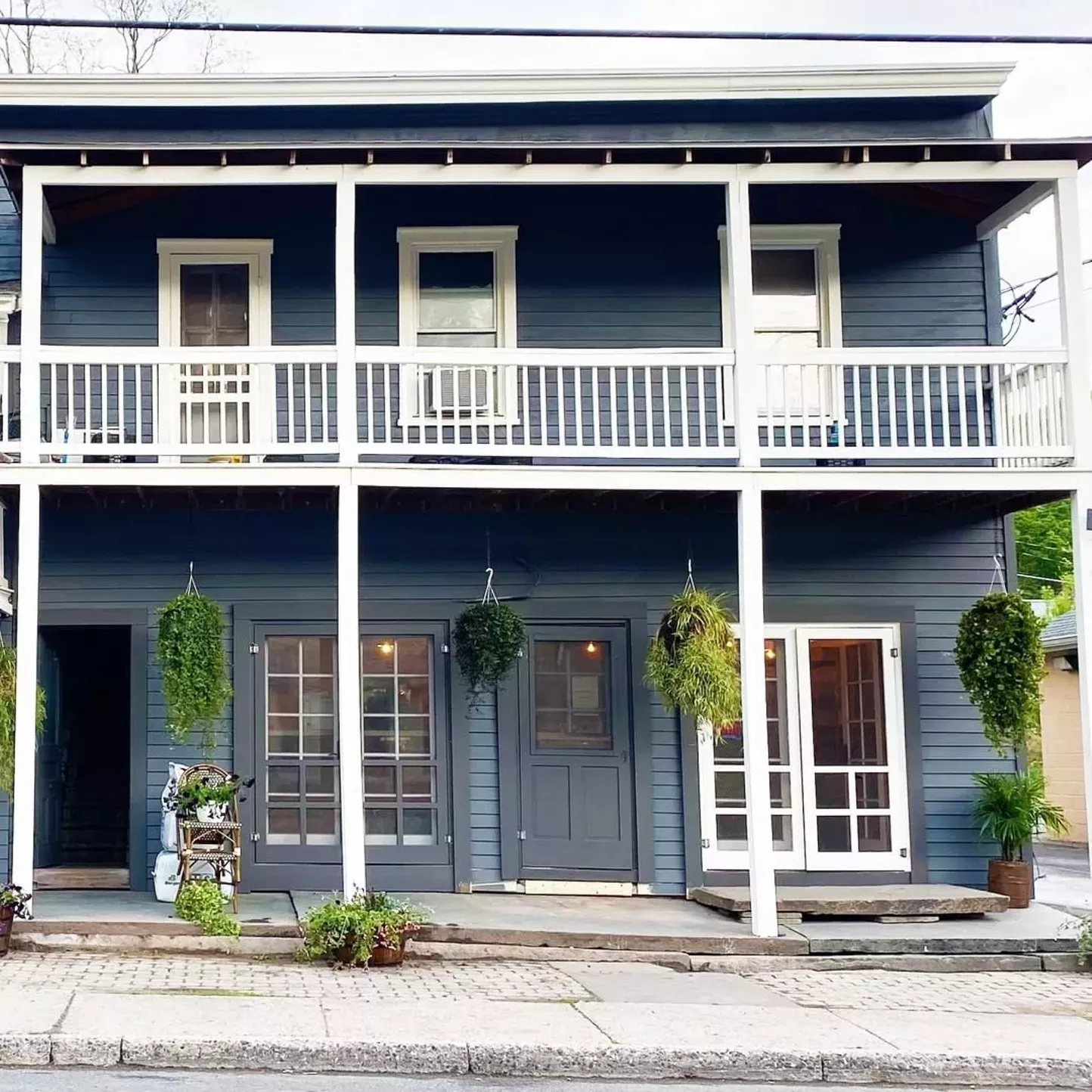 Beloved Phenicia Pancake Spot Sweet Sue's reopens as all-day cafe | Restaurants | Hudson Valley
Founded in 1984 by Suzanne "Sue" Taylor, Sweet Sue's on Main Street in Phenicia was a beloved breakfast and brunch spot that, like so many other restaurants during the height of the first pandemic, sadly closed shop in the summer of 2020.
Much of Sweet Sue's appeal was that it was welcoming yet spacious, with a long stainless steel counter and two large halls of tables where locals and tourists alike could show up on weekends for high fare. and adjacent to the restaurant like the huevos rancheros. , stuffed western omelettes and pancakes. Oh pancakes! The kitchen was known for quickly pumping out impossibly tall stacks of Sue's much-requested secret recipe. They were crispy on the outside, chewy on the inside, and there were nearly a dozen iterations, from classic buttermilk and blueberry to buckwheat, pumpkin, cornmeal, and more.
On Memorial Day weekend, after nearly a year of citywide rumors that someone had bought the restaurant building and recipes for Sue's pancakes, Sweet Sue quietly reopened under new ownership. In its new iteration as an all-day cafe, the spot offers a breakfast and lunch menu of pastries, sandwiches, and salads, as well as a coffee and espresso program developed by Jeff Bailey of Heavyfeather Roasting Co. The kitchen team is led by Tenzo Mountaine, a chef who has worked in local kitchens in Menla, Blue Mountain Bistro to Go and Full Moon Resort.
Pancakes, which so far have yet to grace the menu, are set to make their much-anticipated return (with table service indoors in one of the old dining rooms) in the classic buttermilk variation today. today, Friday July 1st. We wanted to open by showing that we are more than just pancakes," says Ben Crespi, director of Sweet Sues Operations, LLC, which purchased the restaurant from Taylor in 2021.
And more than pancakes, there are. Crespi, who has a background in hospitality, developed much of the menu based on the comfort food he has long prepared for his own children. Emphasis is also placed on house-smoked meats, the stars of the savory dishes on the menu. "There's definitely an element of a breakfast smoker that we wanted to incorporate," Crespi says.
There's the smoked salmon sandwich ($13), with pickled onions, capers, horseradish cream and Faroese salmon a la Nova, which the kitchen air-dried for three days. for a day, then cold smoke for 10 to 12 hours. . A particularly creamy variation of a reuben, here called Marilyn ($13), features a mixture of thickly sliced, house-smoked beef brisket, swiss cheese, remoulade and a shower of delicately fried crispy onions piled on a fluffy potato roll. On the classic BLT ($14), you'll find "special bacon" which, you guessed it, is also dried on the spot, then sous vide cooked and finished with a quick searing. For ambitious appetites, there's also the beer-braised baby back ribs ($18) with ginger-scallion chili glaze and Hawaiian macaroni salad.
Lighter (and more veg-centric) options include the Green Goddess Salad ($14), with coconut herb vinaigrette, cashew cheese and rosemary lavash, as well as the summer cobb with Grilled Peaches ($14), which includes two grilled peaches, bacon, corn relish, asparagus, queso fresco and radish.
For those with a sweet tooth to satisfy, there's the Mexican Hot Chocolate ($5) – with a shot of espresso, it becomes the Mexican Chocolate ($6.50) – as well as the "Best Waffle Ever". time" ($12), Crespi's own cross between the thinner, crisper Brussels styles and the thicker Leiges styles.
With the building sporting a fresh coat of charcoal paint, sunny yellow umbrellas perched out front, and patrons entering and exiting through the double-screened doors, there's a palpable air of celebration for the restaurant's triumphant return.
"There are so many restaurants opening in the Catskills right now that feel the same way," Crespi says. "The reopening of Sweet Sues was an opportunity to carry on a local tradition that people have been connected to for over 30 years."
Sweet Sue's Phoenicia
49 Main Street
Phenicia, NY 12464
Thursday-Monday 7:30 a.m.-3 p.m.
(845) 688-3133
Sweetsuesphoenicia.com