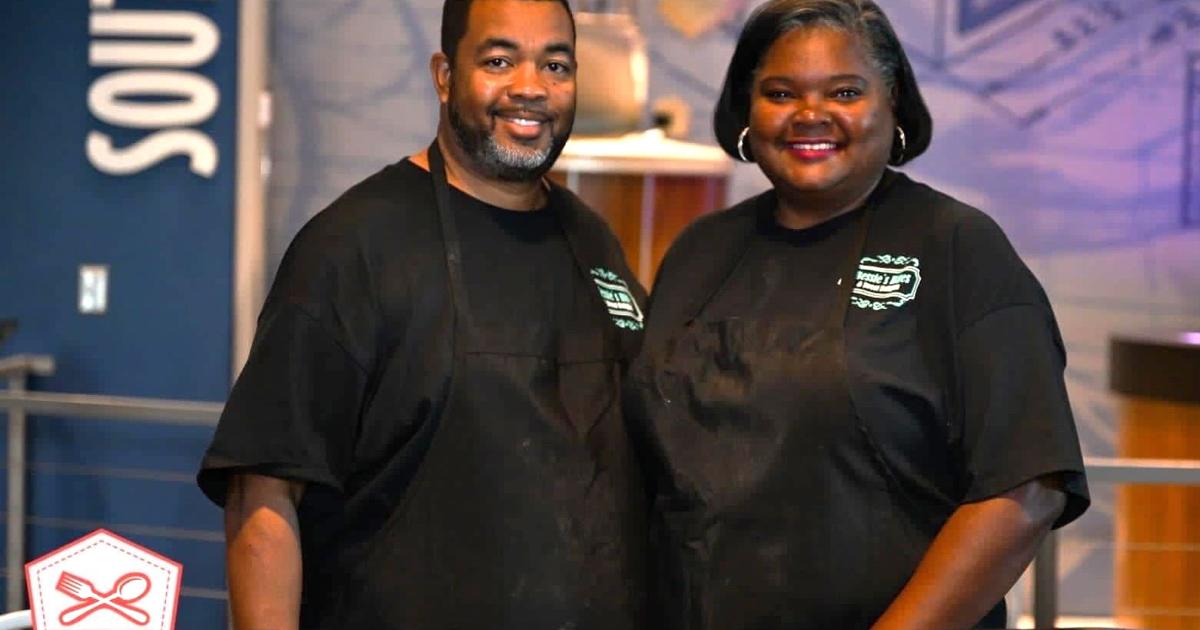 Bessie's Bites & Sweet Delights is launching a food truck in the Midlands | Company
Fans of Bessie's Sweet Delights can now enjoy the Mobile Bakery's scrumptious desserts – plus an expansive menu of southern and soulful dishes – in even more locations as the company rolls out its new Bessie's Food Truck. Bites & Sweet Delights across the Midlands this month.
VonGretchen Donawald opened the business as Bessie's Sweet Delights nearly seven years ago, cooking in a shared commercial kitchen in Colombia and selling at malls, farmers' markets, the state fair and events of business in the Midlands, in addition to shipping across the country.
The new venture — operated in partnership with VonGretchen's husband, Tyrus — allows the business to expand into other areas and introduce the couple's southern cuisine beyond sweets. Bessie's Bites & Sweet Delights is a state-of-the-art food truck featuring desserts, signature dishes, and quick bites.
"The menu is quite eclectic," Donawald said. "A lot of places have wings, but we serve flavored chicken thighs." She says customers also rave about vegan soul rolls – crispy egg rolls filled with sautéed chopped green cabbage and vegetables – and pulled smoked turkey sandwiches.
"We are a non-pig truck," Donawald added. "From a health point of view, people like it. People hear "soul food" and think it's not for vegans, but we have several vegan products. »
Other menu options include burgers (including a vegan option), hot dogs, fried chicken fillets, fried prawns, salads and sides, as well as 'sweet treats' – the cake bowls in the company's iconic red velvet, a million dollar cake, banana pudding, hot cookies and more.
Bessie's Bites & Sweet Delights food truck has only just hit the road, but the company has already started reaping the rewards. The Donawalds passed 35 vendors to win the grand prize of $1,000 for best candy at last weekend's Taste of Black Columbia event.
In addition to a regular rotation at farmers' markets and malls in the area, the food truck will begin offering Soul Food Sunday dinners on the first and third Sundays of every month starting in June. Customers can pre-order from a special Sunday dinner menu or simply stop in and have their meals between 11 a.m. and 3 p.m. The first Soul Food Sunday is scheduled for June 5 at 311 Blythewood Road.
The food truck will also have several "grand openings" across the Midlands in the coming weeks, including at the Iris Festival from May 27-29 in Sumter. This area has special significance for Donawald: That's where she grew up watching her grandmother, Angeline "Bessie" Sanders-Nelson, run her own business. The youngest of 16 children, she and her husband built Bargain Fair Variety Store, affectionately known in the community as Nelson's Store, serving everyone – with or without money – for more than 60 years.
"I learned from her my sense of hard work, customer service, innovative marketing and business acumen," Donawald said. "I studied with my grandmother and learned how to interact with people, close a sale, and most importantly, make a lasting impression to keep customers coming back. Her spirit of determination and love of cooking and baking are the reasons Bessie's Sweet Delights and Bessie's Bites & Sweet Delights will continue to thrive.
More information on menus, the truck's meal schedule and dining options can be found on the company's website at https://www.bessiessweetdelights.com or his Facebook page on https://www.facebook.com/BessieBites.