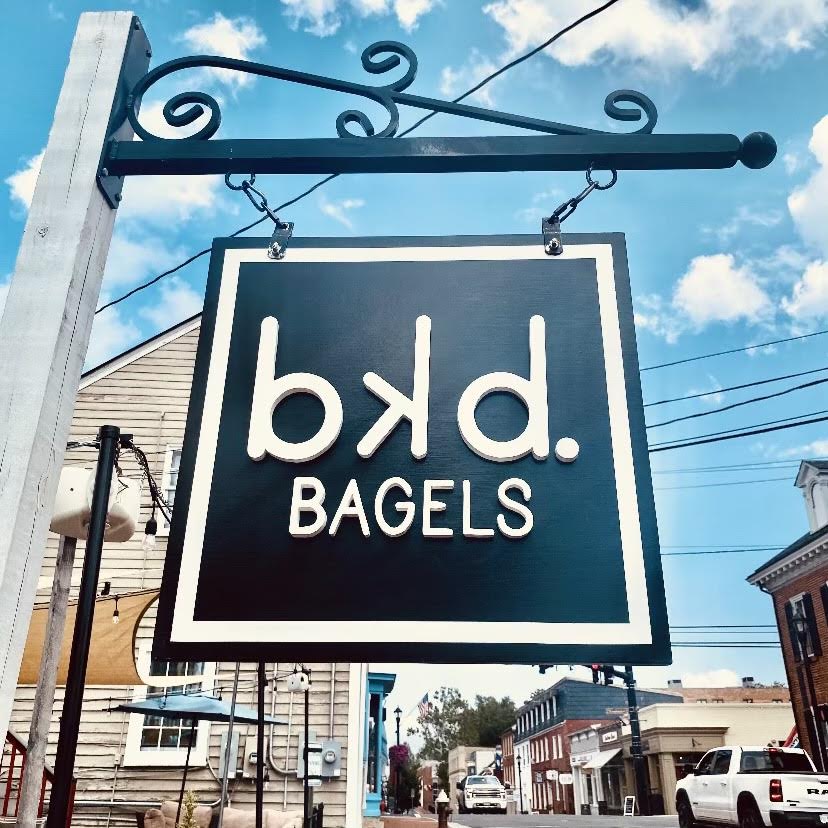 BKD Bagels in Leesburg Unveils Sneak Peek of New Menu
New Bagels BKD is getting closer to opening its doors in downtown Leesburg and today we get our first look at the BKD menu – including the varieties of bagels that will be their bread and butter.
The BKD breakfast menu includes a range of bagel sandwiches, including People's Champ with smoked lox, whipped cream cheese, tomato, red onion and capers; and the Lucky Penny, a bagel with sliced ​​pastrami, Havarti cheese, a fluffy farm egg and a chipotle gourmaise, a kind of mayonnaise.
There is also a personal creation option where you choose your bagel and your own toppings in the combination of your choice. Bagel choices include:
plain
all
sesame
poppy
salt
jalapeño cheddar
blueberry
raisin with cinnamon
rye dill
and a seasonal pumpkin bagel
The lunch menu – which is still being finalized – will be similar with make-your-own bagel sandwiches with choices of cheese and meats, as well as chef-designed sandwiches like LoCo Italiano, Chkn Salad, the Club House and the PZA, which is a pizza-like bagel.
A third menu will include sodas, local beers, wine, champagne and mimosas as well as filter and cold brew coffee.
The new shingle panel was recently hung in front of BKD Bagels, a sign that things are getting closer. Bagel shop opens in former Bites Wine & Grilled Cheese bar in 105 King Street South.
BKD has been around for over a year now – making small batches of gourmet bagels that have been delivered or picked up by impatient customers. After fine-tuning their recipes and production, they now venture into their first brick and mortar location.
The BKD team has yet to set an official opening date, but a sure bet is this fall. Stay tuned and save us a Dill Rye Bagel.