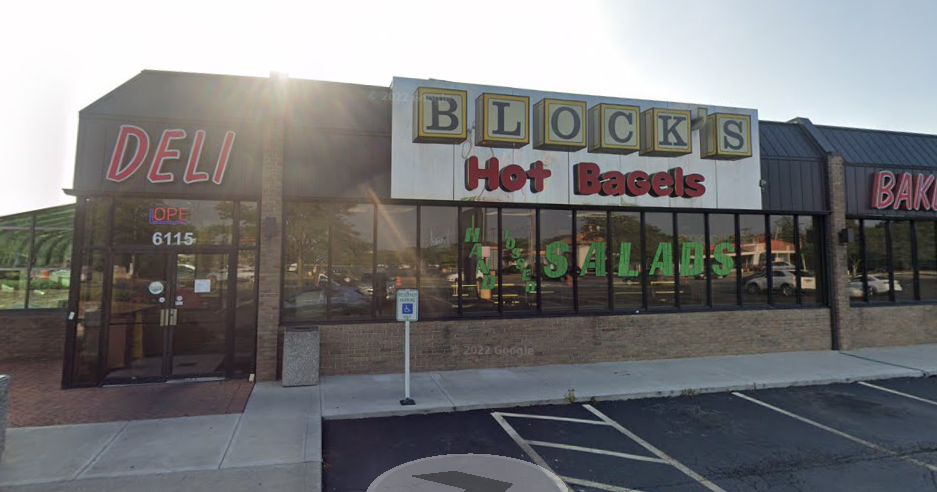 Block's Bagels Files Lawsuit Against Fox's Bagel & Deli | Local News
Block's Bagels alleges Fox's Bagel & Deli breached its contract in a lawsuit filed in the Franklin County Court of Common Pleas on Oct. 12.
The lawsuit says Jeremy Fox and others breached a contract between the entities by reopening Block's Bexley and North Market sites as Fox's, while buying a competitor's business, using equipment and Block's Bagel's food and relinquishing its financial and legal obligations to Block's Bagels. Two stores are involved at 3012 E. Broad St. in Bexley and 59 Spruce St. in North Market in Columbus.
READ: Block's Hot Bagels trial
"I share this update with regret as I try to keep personal things personal," Harold Block wrote in an Oct. 12 statement provided to the Columbus Jewish News. "However, Jeremy Fox's actions in relation to the Broad Street bagel shop, formerly called Block's Hot Bagels, are jeopardizing the livelihoods of my employees – I cannot sit idly by and watch this happen. .
"While Jeremy (Fox) tries to spin the name and story of his new bagel shop positively, it should be noted that Jeremy and his company did not pay for the Block equipment they were using and did not have not paid the fees due under the agreement now totaling six figures," Block said in its statement.
"Things turned sour when my son, Steven, was in his final weeks battling cancer last February and March. Behind our backs, Jeremy purchased a competing bagel production facility that he now uses to supply his bagel shop, which we believe violates our long-term supply agreement. Although we have tried to handle this situation privately and reasonably, we do not believe that Jeremy worked with us in good faith. It wasn't until we saw a post Jeremy posted on Facebook that we were told that our relationship would end abruptly. We had already purchased the ingredients and food we thought he needed for the next few weeks.
"I'm 89, my plans at this point in my life didn't include a legal fight to try and get what's due from a business partner we helped establish and build to be successful" , Block wrote.
Block, owner of HB3, which operates Block's Bagels, opened a bagel shop in Columbus in 1967 using recipes from an uncle who had a bakery in New York.
When contacted by the CJN for comment, Fox attorney Andrew Clark of Onda LaBuhn Ernsberger & Boggs Co., LPA in Columbus said he was unaware of the lawsuit and could not comment.
"We haven't seen a copy of the lawsuit," Clark said Oct. 13. "We have no idea what he's saying. We have no idea what they're claiming. We obviously have no comment at this stage, based on the fact that we don't know what's going on. is coming.
Jeremy Fox could not be reached for comment, but previously told CJN: "Originally, our license agreement was intended to be a short-term solution. It's been almost six years now and it was time for us to part ways.
As a result of this change, he said, "we will now have more freedom to operate and expand our menu to better serve the community and their ever-changing needs."
The 10-count lawsuit alleges fraud, breach of contract, alter ego, conversion, tortious interference and seeks a temporary restraining order and permanent injunction as well as declaratory judgment, unjust enrichment, civil conspiracy and alleges a violation of the Ohio Uniform Fraudulent Transfers Act. The lawsuit estimates damages at $150,000 in unpaid performance bonuses, $137,500 in unpaid license fees, unpaid equipment costs estimated at $150,000, as well as lost sales to HB3 of $400,000 per year.
According to the lawsuit, on Oct. 2, "Fox posted on a Bexley, Ohio Facebook group that 'officially' the Block's Bagels Bexley location and North Market location are closed. Both locations will now be Fox's Bagel & Deli.
The lawsuit adds that Fox's attorney notified HB3's attorney on Oct. 3 "Fox's Foods is no longer an operating business" and that "Fox had made the 'decision…to sell the existing operating assets of Fox's Foods (sic) LLC", and that the buyer "will henceforth operate the Bexley and North Market stores as 'Fox's Bagels and Deli' without any affiliation with HB3."
Block claims the move violated legal agreements between the parties regarding the use of Block's supplies, equipment, and name, resulting in short- and long-term financial loss.
"At the time of Defendants' notice to HB3 of its alleged abandonment of the supply agreement, HB3 had already purchased $10,000 worth of perishables for its continued production of products to meet its obligations under the supply agreement," the filing reads. "This food cannot be returned and will be unusable within 14 days. Sammy's (Bagels) now supplies bagels" to Fox's.
The lawsuit continued: "HB3 allowed Fox to use a substantial amount of equipment from the Original Broad Street store in the Bexley store. This equipment was never paid for. The material is still in the possession of Fox at the Bexley store.
The 10-year supply agreement granted Fox's Food the right to use the Block's name, as well as "intellectual property rights relating to the sale, marketing and distribution of bagels and baked goods and related deli meats at and within a two-mile radius of the Bexley store," the suit said.
In exchange, the parties agreed that HB3 would be the exclusive supplier of "all bagels and bagel-related products, breads and challahs, desserts, chicken salad, tuna salad, egg salad and cream cheese…to wholesale prices set by HB3".
The deal also included licensing fees and performance bonuses from Fox's Food to HB3.
Although the supply agreement grants Fox an option to purchase HB3 for an agreed upon amount within two years of its signing, that option was not exercised, according to the suit.
Instead, Fox purchased Block competitor Sammy's Bagels, LLC in February or March 2022 "in bad faith" in an "attempt to find a way to terminate the supply agreement," according to the lawsuit.
"The plan involved forming a new company (FRG Enterprises, LLC) causing Fox's Food to transfer its assets to the new company, operating the Bexley store and the North Market store under a new name, and then telling HB3 that Fox's Food would not was no longer a "going concern" (i.e. bankrupt). … To accomplish this obvious sham, Fox formed defendant FRG in July 2022," the filing states.
---
This is a developing story.