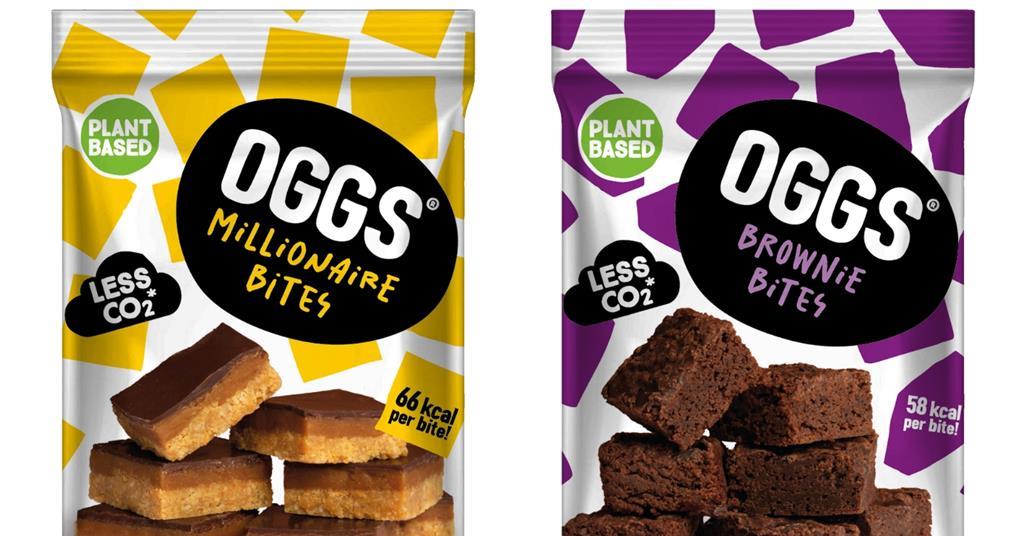 Oggs Marks Tesco's List for Bites Duo After Instagram Stunt | New
Oggs landed a nationwide list with Tesco for a duo of his Bites cake following a social media stunt.
In an Instagram post, the vegan bakery brand superimposed the Oggs and Tesco logos on a photo of Beyonce and Jay-Z, adding the text: "This could be us."
In the caption, the brand claimed Tesco was "playing hard to get" and asked its fans, or "Oggers," to help it grab the retailer's attention.
"If you want to see our cakes in Tesco stores across the UK tag them in the comments below," he said.
After hundreds of buyers contacted the retailer, Tesco struck up a conversation and eventually agreed to list Bites, Oggs said.
'Irresistibly melting' brownie and 'indulgent caramel' millionaire will hit stores from November 15 (rsp: £ 2.25 / 126g).
Each pack includes nine bite-sized vegan treats, while the Brownie Bites feature the brand's aquafaba egg alternative.
The Tesco listing was "such a big step" for the brand, said founder Hannah Carter. "We're making it even easier for people to enjoy choices of plant-based foods that not only taste amazing, but are now more accessible," she added.
It comes after Oggs recently entered chilled desserts with a duo of Melt in the Middle Puddings. The sticky chocolate and caramel pudding entered Sainsbury's last month.