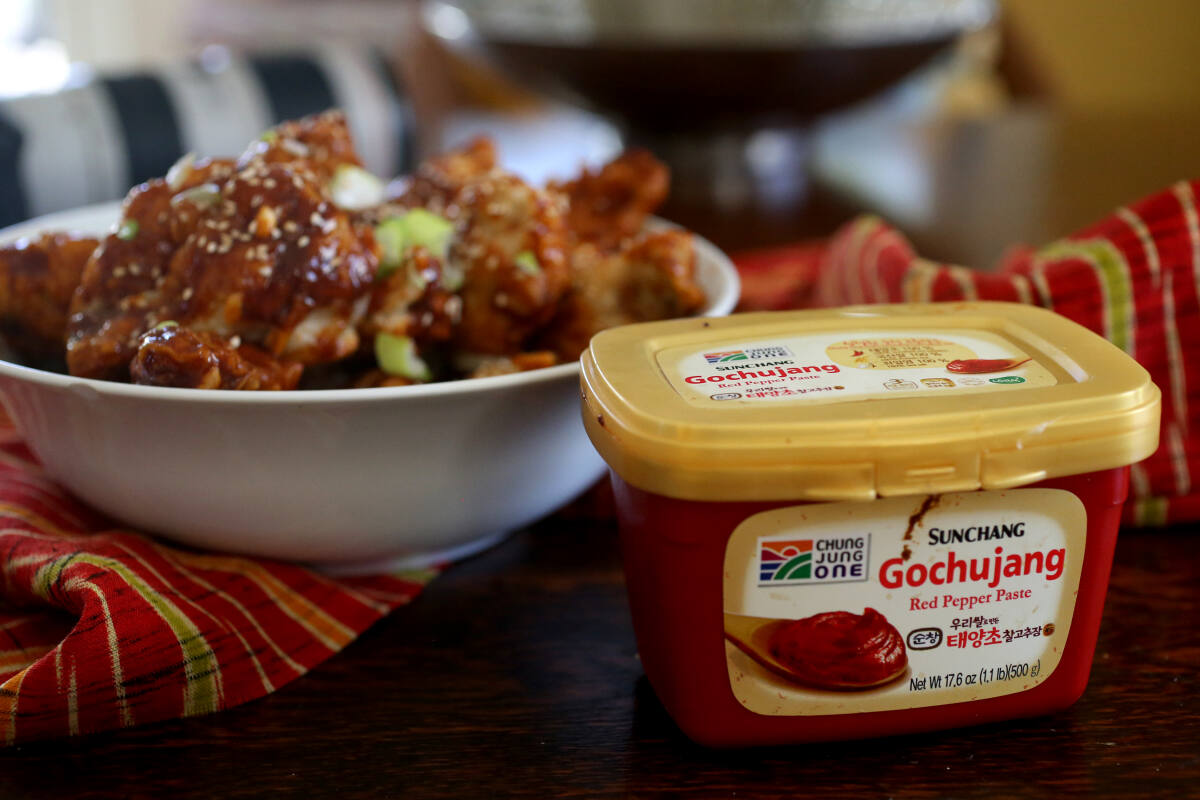 Savory bites that offer great flavor
Remoulade sauce
Makes 1 cup
¾ cup of mayonnaise
1 tablespoon finely chopped green onion
1 tablespoon finely chopped red pepper
1 tablespoon coarsely chopped drained capers
1 tablespoon chopped fresh parsley
1 teaspoon of grain mustard
2 teaspoons of prepared horseradish
Dashes of hot sauce and lemon juice, to taste
Salt and freshly ground black pepper, to taste
Luke warm water
Combine all the ingredients in a bowl and adjust the taste to your liking. Stir in a tablespoon or two of lukewarm water to dilute, if desired.
_____
It's a fun little entryway for any gathering, especially if you're outside on a hot day.
Oyster and sangrita shooters
Makes 10 drawers of 2 ounces
2 cups of tomato juice
¼ cup fresh orange juice
1 tablespoon lime juice or fresh lemon (or to taste)
1 tablespoon of brown sugar
Drips of Worcestershire sauce, preferably white, to taste
Olive brine tablespoon from a jar of green olives, or to taste
Hot sauce, to taste
Salt and freshly ground black pepper, to taste
10 freshly shelled half-shell oysters
Combine all ingredients except the oysters and refrigerate for at least an hour to blend the flavors. Taste again just before serving and adjust the flavor to your liking. Fill 10 shot glasses with the sangrita, dip an oyster in it and throw it back!
_____
Who doesn't love a meatball? These delicious bites are made with chicken or turkey, so they're a bit lighter than those made with beef.
Vietnamese meatballs with peanut sauce
Makes about 16 balls
1 pound ground chicken or turkey
2 tablespoons of chopped fresh ginger
⅓ cup chopped green onions
⅓ cup chopped cilantro
1 tablespoon of fish sauce
2 teaspoons of chili garlic sauce
1 tablespoon of brown sugar
1 tablespoon of cornstarch
Salt and pepper, if needed
1 tablespoon of vegetable oil
Peanut Sauce (recipe follows)
Heat the oven to 375 degrees.
In a large bowl, combine the first 8 ingredients until just combined. The key to tender meatballs is a smooth mix, so don't over mix. To test, brown a little hazelnut in the mixture to check the seasoning and adjust to your taste. Wet your hands and shape the meat mixture into about 1 ½ inch balls.
Heat oil in an ovenproof sauté pan over medium-high heat. Lightly brown the meatballs on all sides, in batches if necessary. Then bake for 10 to 12 minutes or until the internal temperature reaches 160 degrees.
Meatballs can be cooked ahead of time and reheated or frozen for later use. Serve hot with the peanut sauce.
Peanut sauce
Makes 1 cup
½ cup smooth peanut butter
2 tablespoons of soy sauce
2 tablespoons of maple or agave syrup
2 tablespoons of lime juice
1 tablespoon of toasted sesame oil
1 teaspoon of chili garlic sauce
¼ cup lukewarm water
Add all the ingredients in a blender and puree. If necessary, add water to obtain a smooth and fluid sauce. Adjust the salt, sweetness, acidity and heat levels to your liking. Can be prepared 3 days ahead and stored covered and refrigerated.
_____
Here's a little piece from my award-winning James Beard cookbook, "Culinary Birds". Gochujang chili paste is one of the must-have condiments in Korean cuisine. It is made by combining red chili powder, glutinous rice powder, and soybean paste.
Korean Fried Chicken Wings
Makes 4 servings, depending on your appetite
Canola oil or other vegetable oil, for frying
2 tablespoons of fresh squeezed garlic
1 ½ inch, quarter the size of peeled ginger, finely chopped
3 tablespoons of soy sauce
3 tablespoons of gochujang paste
1½ tablespoons of rice vinegar
1 tablespoon grilled Asian sesame oil
2 tablespoons of honey
⅓ cup each of rice flour, all-purpose flour and cornstarch
16 chicken wings, tips removed and saved for broth (about 1 ¾ pounds)
Toasted sesame seeds
Green onions, cut on the bias
Pour the oil into a 6 quart jar to a depth of 2 inches. Heat over medium-high heat until a thermometer reads 350 degrees.
Add the garlic, ginger, soy sauce, gochujang, vinegar, sesame oil and honey in a blender and mix until smooth. Reserve in a large bowl.
In another bowl, whisk together the flour and cornstarch with 1 cup of water. It should have the consistency of pancake batter. Add the chicken and turn on the mantle. Working in batches, briefly drain the wings and fry the chicken until golden brown and crisp, 6 to 8 minutes. Drain on paper towels. Can be made a few hours in advance and stored at room temperature.
When ready to serve, return the oil to 350 degrees. Fry chicken until crisp and hot, 2 to 3 minutes more. Drain again. Toss the chicken in the sauce and serve hot, garnished with sesame seeds and green onions. Or you can forgo the second fry and put the chicken in a single layer on a baking sheet in a 400 degree oven for a few minutes to heat up and make the chicken crisp before mixing it with the sauce.
_____
A recipe from Liguria in Italy, this pancake makes a great afternoon snack or a festive starter. The process is similar to making a regular pancake. Chickpea flour is available in many large supermarkets such as Whole Foods. Look for the Bob's Red Mill brand. The dough should rest for at least 30 minutes and can be refrigerated for up to 2 days. Drizzle with fragrant olive oil and Parmigiano Reggiano shavings and top with a little peperonata (sliced ​​peppers cooked with garlic and basil), pickled mushrooms, or whatever you like.