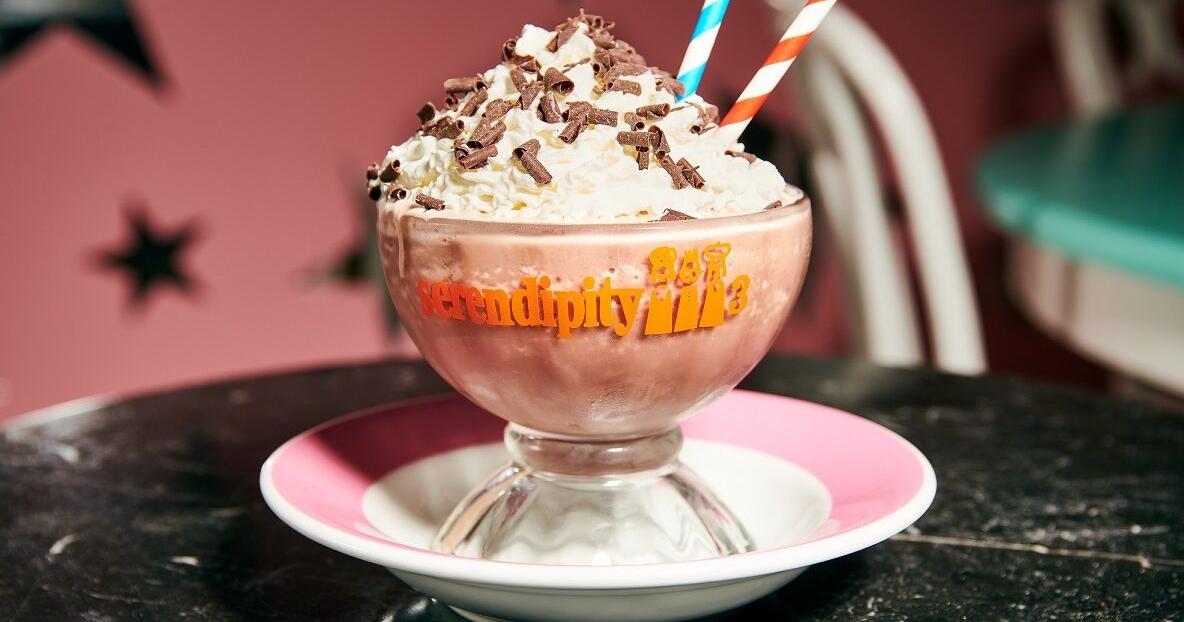 Serendipity3 brings extravagant desserts, bites, drinks and celebrations to Ocean Casino | Food and drink
Other design highlights include giraffes peeking out from a rose-lined wall, framed photos of celebrities, and cotton candy clouds hanging from the ceiling.
In other words, it's a real Candyland with good food.
Good food
I'll go back to what Serendipity may be known for – like that Frrrozen Hot Chocolate or $99 sundae named after Gomez – but Serendipity3 is so much more than that.
The large – I mean oversized, crazy – menu offers a wealth of savory choices with something for everyone, from burgers to pasta and everything in between.
While most menus mimic New York's, some things are unique, especially the Ferris Wheel Sampler ($33), a monstrous pile of mozzarella sticks, popcorn shrimp, pretzel bites, chicken and onion rings served in separate compartments on a giant ferris wheel that will take over any table. The presentation, like most things at Serendipity3, is superb, and the giant appetizer comes with all the appropriate sauces.
Other entrees include cheeseburger sliders ($20) with American cheese, special sauce, lettuce, and tomato; Wild West Wings ($18) with blue cheese dressing served with buffalo or BBQ sauce; and the Ultimate Potato Skins ($17) "filled with goodness" like bacon and cheese.
The largest section of the menu – "Between Two Pieces of Bread" – features excellent favorites and is served with pickles and fries, including the Chilli Cheese Dog ($20), the impressive BBQ Cheeseburger with bacon ($21) made with fresh ground meat and the Grilled Young Chicken Sandwich ($20) with avocado, bacon, lettuce, tomato, Cheddar Jack cheese and spicy mayo.