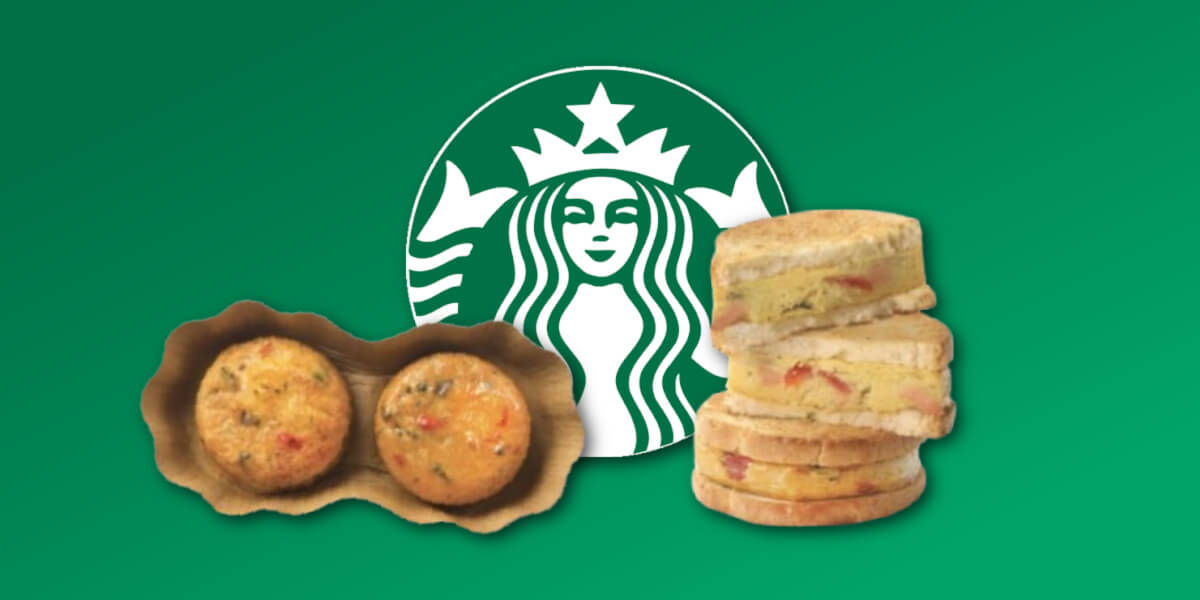 Starbucks is testing vegan egg bites sous vide
Posted by PETA.
Word on the street is that at least three Starbucks locations in Washington, DC and Northern Virginia are testing brand new vegan food options, including a chicken-friendly version of its popular sous vide egg bites. Several selections also feature vegan chicken from the celebrity-backed Daring Foods brand.
It's a good step forward for Starbucks, a company that is committed to reducing its carbon footprint. More vegan food is one of the best ways to do that, but so is removing the unfair surtax on vegan milk, especially since cow's milk is the biggest contributor to the business to its carbon footprint. Customers shouldn't be punished for choosing options that are better for animals, the planet and their own health, so we're pushing the chain to lower the surcharge like other chains have already done.
What vegan foods does Starbucks test?
Vegan Egg Bites Sous Vide
Starbucks is testing two types of vegan egg bites made with plant-based eggs. Plant-Based Spicy Chicken Sausage and Peppercorn Sous Vide Bites and Plant-Based Smoky Poblano and Black Bean Sous Vide Bites are great options for mornings when you're on the go and want make sure you choose a breakfast that is nice. To animals.
Mini Spicy Chicken Sandwich with Plant-Based Sausage and Pepper
Another option is this mini sandwich, which comes with Spicy Daring Chicken in a savory vegan egg patty between slices of toast. It's hot, filling and satisfying, and it pairs perfectly with your favorite non-dairy beverage.
---
Do you like Starbucks? Ask him to end the surcharge
Remind Starbucks that soy, oat, and nut milks shouldn't cost a penny more than cow's milk, which is cruel to cows, contributes to climate catastrophe, and is indigestible for many humans:
Ask Starbucks to stop charging extra for vegan milk