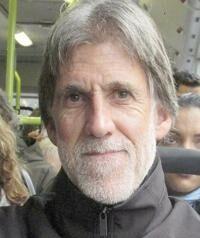 The joy of bagels | Business
When I was a boy in California in the 1960s, my family was pretty much the only family I knew who ate bagels.
It's probably because we were Jews and bagels are a Jewish thing.
Bagels are to the Jewish people what tacos are to the Mexican people – such a great food invention that everyone has just started eating them. But it has not always been so.
Even in the mid-1980s in the United States, only one in five people had ever tried a bagel.
They were mostly made in specialty bakeries that catered to Jewish customers.
New York City, of course, was then the bagel capital of America, a place where these great round inventions, slathered with cream cheese, had already begun to infiltrate the rest of the culture.
Bagels got there like most immigrants in the late 1800s and early 1900s from Eastern Europe. The reason the bagels have a hole in the middle is because they were sold by vendors who carried them on long sticks.
One of those immigrants was my Jewish grandmother, who came to the United States from Romania as a young girl in 1906.
When I was little, she bought her bagels in Los Angeles at a Jewish bakery. There weren't as many varieties as there are now – no cinnamon raisins.
My grandmother, if I remember correctly, preferred egg bagels (delicious). When I went to her house, she often made her specialty, chopped liver, which we ate on toasted bagels (delicious too).
The mass-marketed bagels you see in stores today aren't really bagels, to be honest. They are more like wonderful, soft, tasteless bread baked to look like a really big Cheerio.
At some point in the late 1990s, the big national bread companies decided they could market bagels as a healthy alternative to donuts (as if people really just wanted to eat big circles of sorts). Nonetheless, mass bagels have taken off and are now the best-selling bread product in the United States, consumed by six in ten of us who spend nearly $ 1 billion a year on them. to buy.
Which brings me to Anne and Frank Rezarch, who just opened B&D Bagels on Main Street in Lockport, NY
Named after the original locks on the Erie Canal in western New York City. Frank moved to Lockport from Denver two years ago and began to dream of opening his own bagel store. He gave him his name and that of his five-year-old daughter (B for MayBelle and D for Daddy).
Frank makes his bagels the old-fashioned way, and it's not an easy chore.
After mixing the dough, you need to shape it into solid circles with solid holes and let it stand at a cold temperature for 12 hours. Then you need to cook it in two different ways, first by boiling for 90 seconds, then baking for 25 minutes. Then they must be put to cool.
The result is something mellow and glorious. Put on a cream cheese schmear and you have heaven in your hand. Our new bagel makers here in Lockport serve nearly a dozen different flavors, from plain to onion, blueberry to chocolate chip, as well as specialty cream cheeses like chives.
And if the line sticking out the gate during its early days is any indication, Lockport is ready for B&D Bagels.
But Frank and Anne gave us more than something good to eat. They gave us one of the best puns in western New York.
"Locks", in the bagel world, does not refer to a boat lift but to a thin strip of salmon perched on cream cheese with slices of onion and tomato added for good measure: bagels and lox.
Imagine the possibilities: "Lockport NY: Come for the locks, stay for the bagels!" " The word game possibilities are endless.
"I love bagels. I'm really obsessed with them, "Frank told me. He says he could never have afforded to open a business like this elsewhere. But in Lockport, he found a space he could afford and tremendous help from the city and the local trade association. "I am blown away by the gratitude," he says.
On behalf of all of us here at Lockport who are obsessed with a great bagel as well, I say welcome B&D!
Jim Shultz is a columnist for the Lockport (NY) Union-Sun and Journal.