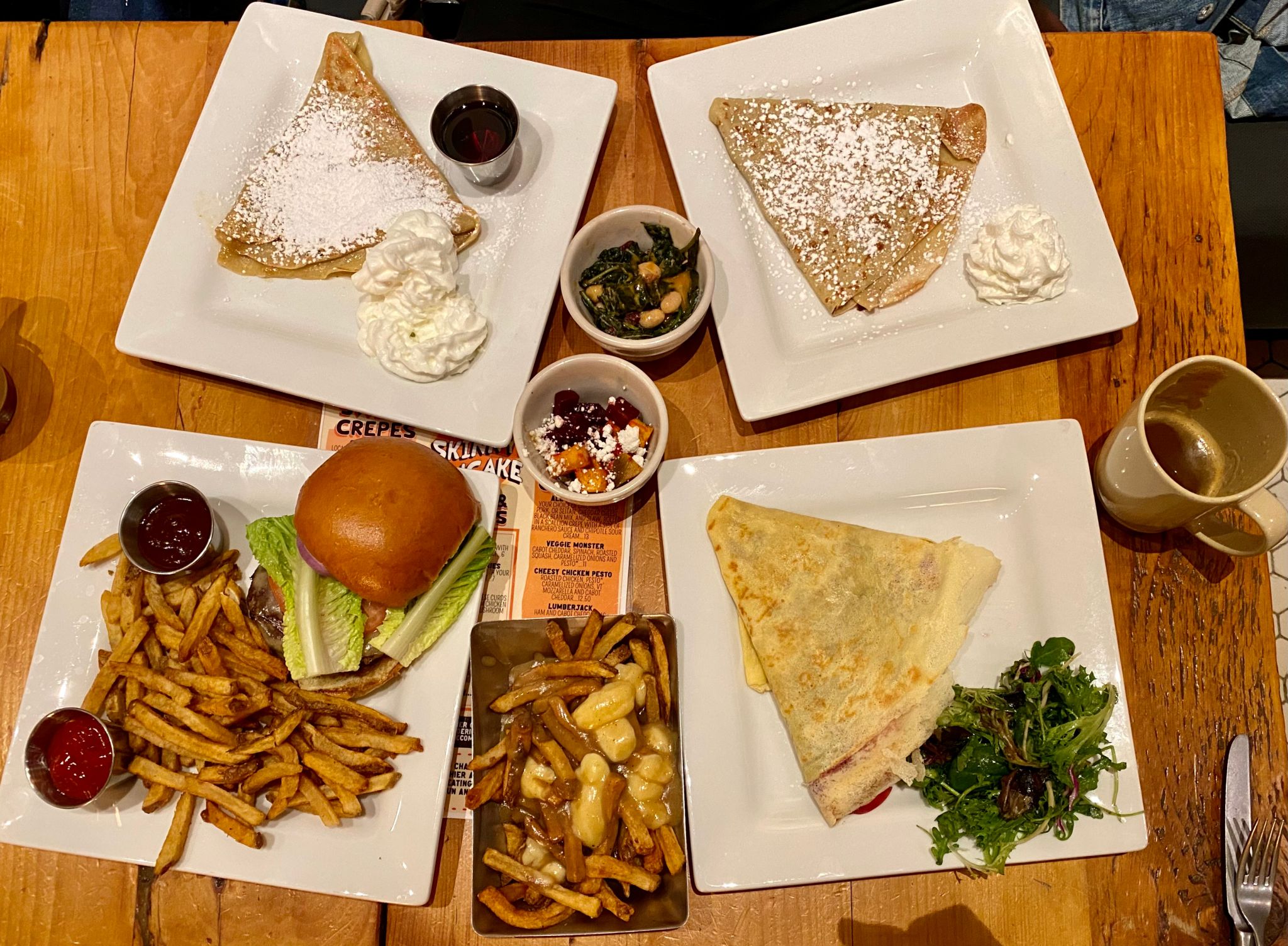 The Skinny Pancake is a perfect fit for revitalized downtown Albany
Let Me Give You The Skinny: The newest addition to downtown Albany, The Skinny Pancake, ties things up nicely on North Pearl Street, in a block where you can order Vietnamese banh mi, vegan burgers, or throw a ax, depending on your mood.
Now The Skinny Pancake delivers us snacks in the car with an all-day spot around the corner from historic Steuben Place, where the building's chiseled stone facade has an attractive gingerbread look. Inside, there's mood-boosting Stacks coffee, hot Indian Ladder apple cider that breaks the cold, and all-day sweet or savory pancakes served up to 90s indie rock. Add exposed brickwork, comfy leather sofas, a self-service coffee bar, a conscience-driven ethos and chalkboards illustrated with The Egg and a love for all things local, and it feels like Ben & Jerry's meets the TV coffee lounge of "Friends," Central Perk.