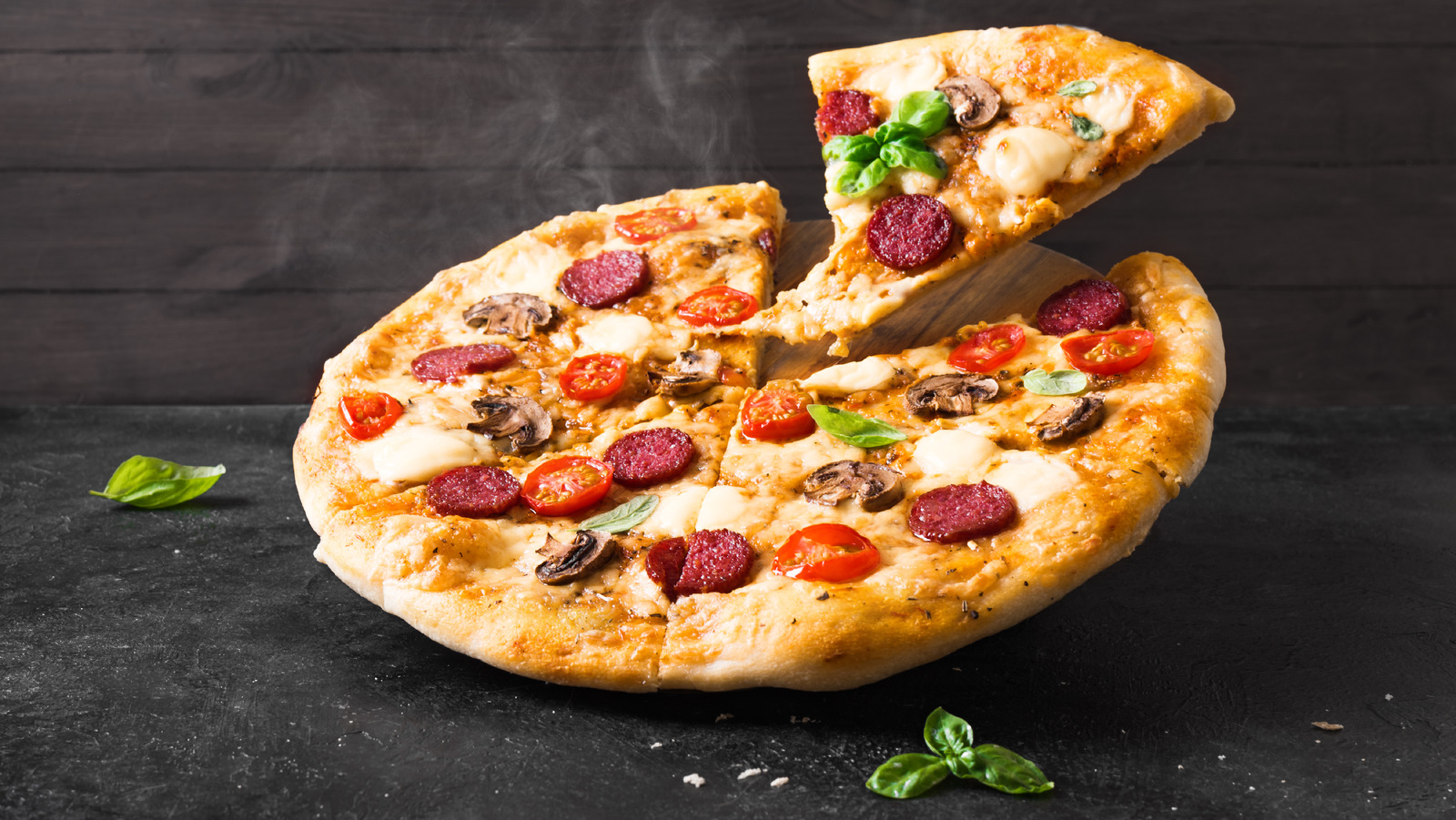 US cities with the best pizza
Historically, Detroit is known for music and Motown cars, but pizza has recently joined the list. According to Eater, the closest cousin to Detroit-style pizza might be Sicilian focaccia. It consists of a thick, porous batter baked in a steel pan and topped with Wisconsin brick cheese, resulting in a chewy crust and cheesy caramelized edges. Detroit-style pizza is a relatively new phenomenon, Food & Wine reports, but you can now find the city's rectangular thick-crust pies in restaurants across the country, including big chains like Pizza Hut.
Of course, the best versions of Detroit-style pizza can be found in the Motor City itself. If you want to try the original, head over to Buddy's Pizza. Since opening in 1946, the restaurant has expanded to 10 locations but has remained true to its traditional recipe. Loui's Pizza is another delicious option for Detroit-style 'za. The restaurant is known for using a pound of cheese on each pizza, as well as refusing to franchise, expand or sell (via Eater).
Outside of Detroit style, the city has plenty of great pizza to offer. Pie-Sci, a self-proclaimed science lab, makes pies with unexpected flavors. The menu changes seasonally, but current varieties include Toum Raider (with garlic oil, zaatar crust, hummus, mozzarella, chicken, red onion, feta cheese, and a lemony garlic drizzle) and Pickle Rick (with sauce red, mozzarella, ground beef, bacon, red onion, cheddar cheese and pickles).