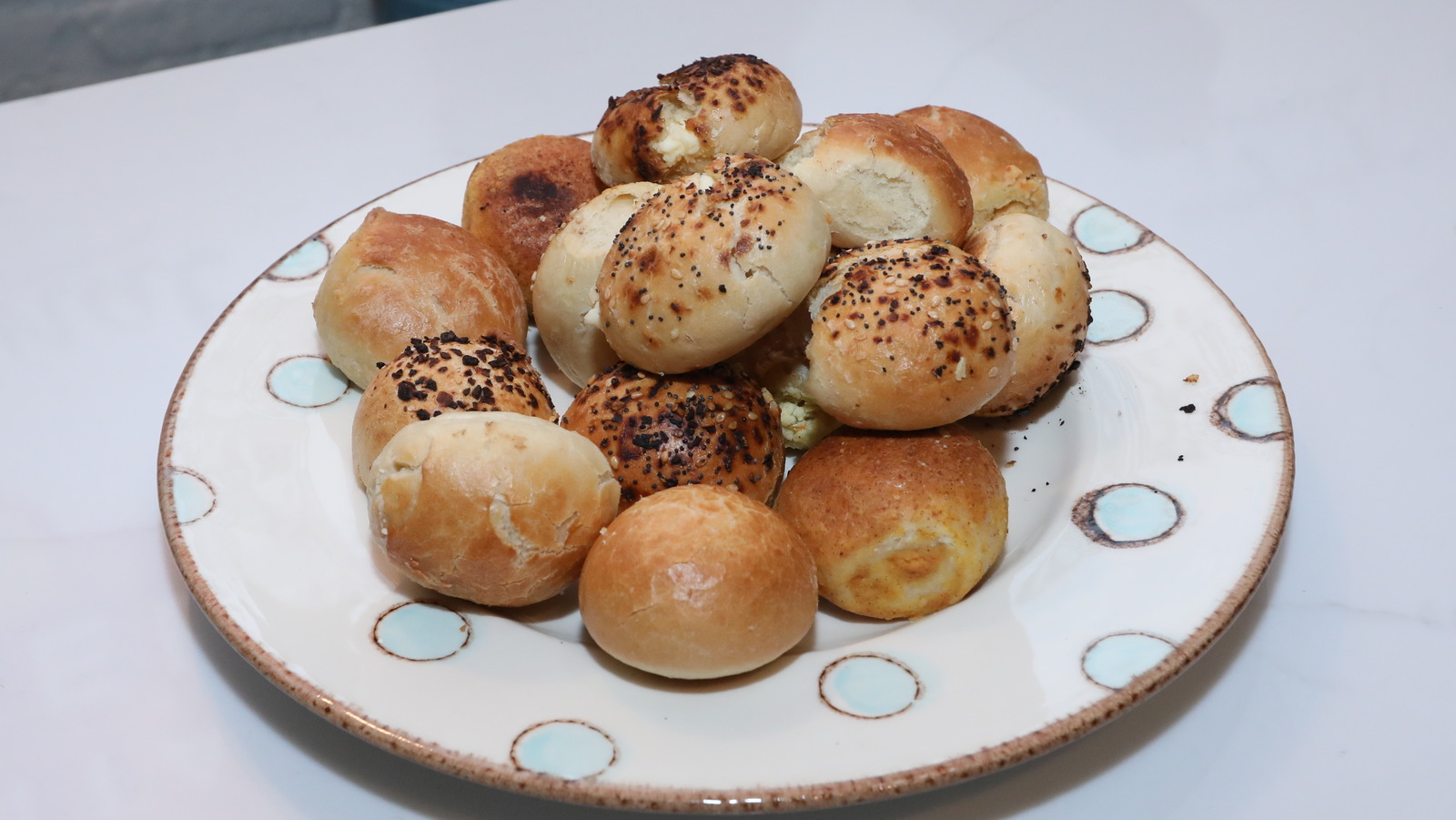 What happened to Bantam bagels after Shark Tank?
Nick and Elyse Oleksak brought their Bantam Bagels to the reservoir in season 6, episode 13 (via Shark Tank Blog). According CNBC on Youtube, the team of wife and husband were both working on Wall Street when her husband Nick literally imagined a bite-sized bagel filled with cream cheese. After sharing the dream with Elyse, the couple, both lifelong New Yorkers, embarked on testing through recipes to create a real, quality, small-scale New York bagel stuffed with unique cheese flavors. with cream without taking the time to wonder what cream is. cheese and is it really cheese? The end product looks like a donut hole. Elyse quit her Wall Street job to maintain the West Village bagel store fort the couple opened in 2013.
Even before appearing in "Shark Tank", Bantam Bagels had already appeared on television. They had appeared on the "Today Show" and sold 100,000 bites of bagel on QVC (per shark tank products). Mini bagels were also named one of Oprah's favorite things of 2014.
Despite their high visibility, Bantam Bagels only saw annual sales of around $200,000. Proving that good things come to those who wait, the couple finally made it to the show in 2015 after applying "hundreds of times." After receiving two ungenerous offers of $275,000 for 51% and 50% of their business, respectively, the couple accepted an offer from Lori Greiner of $275,000 for a 25% stake.